Where:Pasohlávky, Czech Republic
When:02/2013-06/2013
What:2 indoor stainless, 2 indoor ceramics pools, 6 indoor ceramics whirlpools, 5 outside stainless pools
Building costs:1,2 billion CZK without VAT
Scope of INOX´s assembly:2,79 million CZK without VAT
Total area of the pools:3108,8 m2
Total volume of the pools:3373,5 m3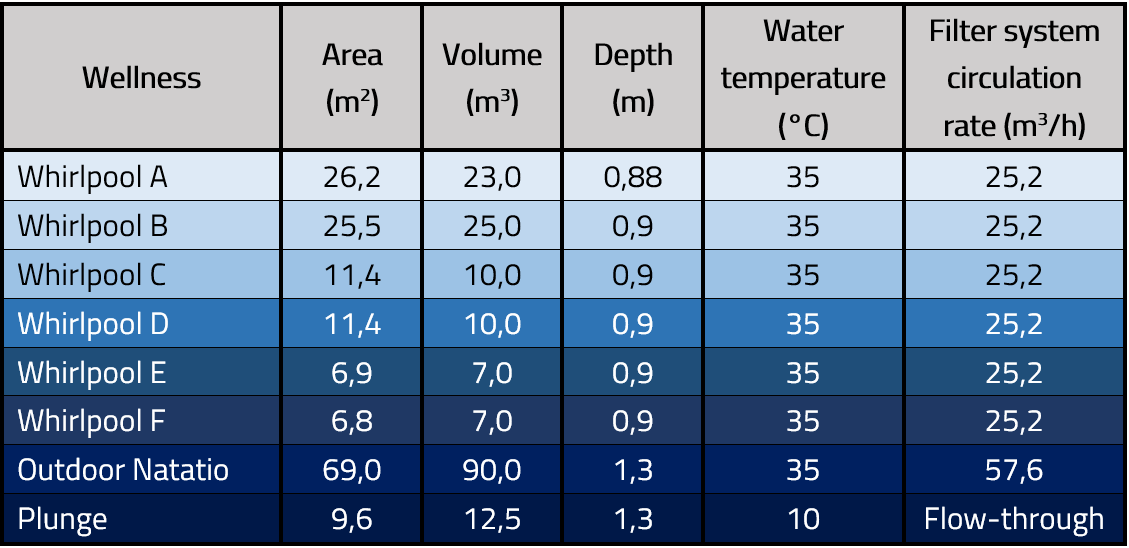 One of the largest water parks in the Czech Republic opened all year round, using geothermally heated groundwater and offering modern services with touch of luxury due to stainless steel pools and multiple amazing water features, whirlpool spas and wellness zone. An adrenaline packed experience for water slide fans.
The scope of services rendered by INOX SERVIS included a turn-key assembly of the water treatment equipment for pools and water slides. The above services were rendered by INOX SERVIS for Centroprojekt under a pertinent contract.