WE PUT YOUR IDEAS ON PAPER
We carefully prepare DESIGNS at different levels of complexity, from elementary pool-water systems for private pools to sophisticated pool systems and water treatment plants for water parks. We use programs AutoCAD 2020 and Revit MEP 2020 from Autodesk for our design solutions. These cutting-edge design software tools enable us to efficiently create 2D and 3D drawings. If necessary, we can provide our own design authorization by chartered engineers. Our services are characterized by highest quality and broad sectoral expertise.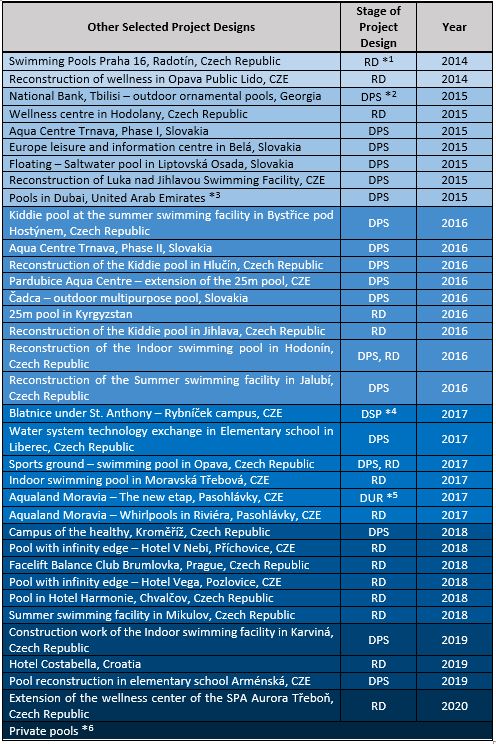 *1 Shop Drawings.
*2 Detailed Design.
*3 You can learn more about this key project here.
*4 Documentation for Building Permits.
*5 Documentation for Land Use Permits.
*6 Our daily routine includes designing of pools for private clients. We have hundreds of successful projects of that kind behind us. Nevertheless, we adopt an individually tailored approach and due care, paying attention to details on each new project. Based on our theoretical knowledge and practical experience of our design engineers and our customer service team, we can provide our customers with comprehensive services to turn their ideas into reality.